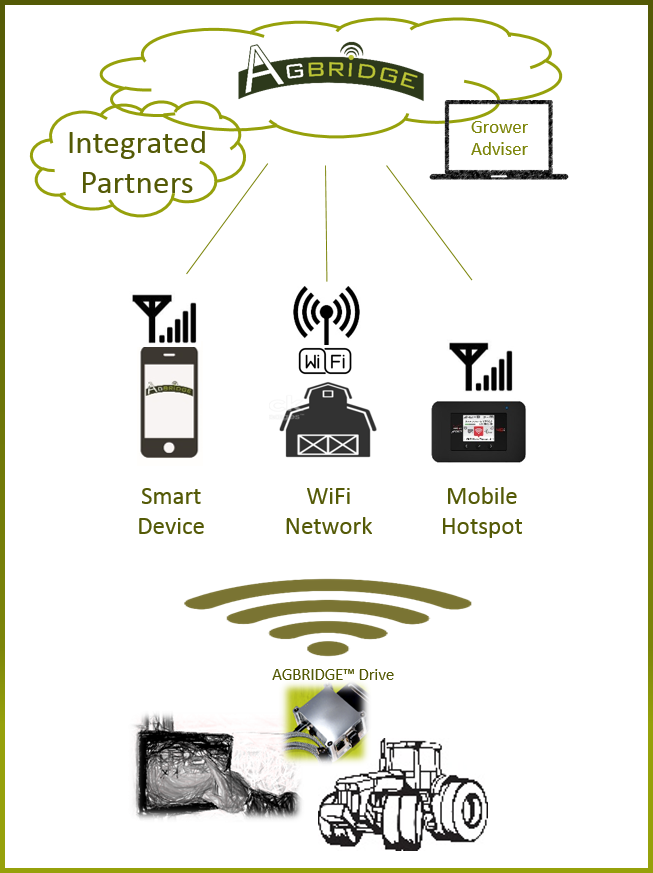 THREE Wireless Options...ONE Unique Solution
Three options for transporting data
1 - Smart Device
2 - WiFi Network
3 - Mobile Hotspot
Prescription, as-applied, harvest, boundary, guidance, and more to and from the field
Export / Import from the display USB port…AGBRIDGE™ does the rest.
Smart device mode enables data transport even when there is no data connectivity… just launch the AGBRIDGE™ App.
WiFi Direct mode works automatically with any trusted network including mobile hotspots in the field or in the cab.
Move mobile hotspots from one cab to another. Avoid paying for data plans to sit idle.
WiFi mode available March 1st.